Welcome to PaulWertico.com!
Tubz Reviews:
Pronounced: tubes (not tubs)
Showcase Music Magazine
"It's a stick.... No, it's a mallet... No, it's an instrument... No, it's all of the above! It's Paul Wertico's new signature product "Tubz"! Together with Pro-Mark, Paul developed a simple idea into a wonderfully useful percussion tool. Through extensive research and development they've come up with a great new product. Made of durable plastic, "Tubz" produce a hollow tubular sound when played on virtually any percussion instrument. They can be used on a drum kit, congas, bongos, cowbells, mallet keyboard percussion or pots and pans around the kitchen. My own experience with "Tubz" has been quite rewarding and pleasurable. I've used them on several recording sessions, and have been very pleased with the results. When I played them on the marimba, the sound was haunting and hypnotic. On the drum kit, the sound was unique and stimulating, unlike any other wands I've ever played. "Tubz" literally turn all your old instruments into new ones. For about $15, they should be a part of every drummers arsenal of percussive effects."
Modern Drummer
"These semi-flexible plastic tubes were designed by Pat Metheny Group drummer Paul Wertico. They produce a "hollow," high-pitched sound that resembles certain slit-drum tones. When used to strike a snare drum, tom-tom, cymbal, cowbell, conga drum, or whatever, the sound can range from exotic to interesting to downright weird. You'll need some imagination to figure out how they'll work best for your particular gig (or if they'll work at all), but for those looking for new sounds and colors, this device should do the trick. List price is $12.95 per pair."
"In Search Of The Perfect Drumstick" - Modern Drummer
"Big, red, plastic tubes. These forced me to lighten up and enjoy subtleties. In the studio, the engineer and students thought I was kidding, but got the joke when these went softly to tape. Place one flush with the overhead and sing - they'll never forget you."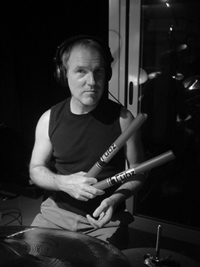 Listen to Paul demonstrating Tubz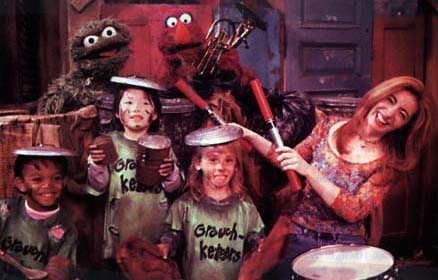 Percussionist Evelyn Glennie having fun playing Tubz on Sesame Street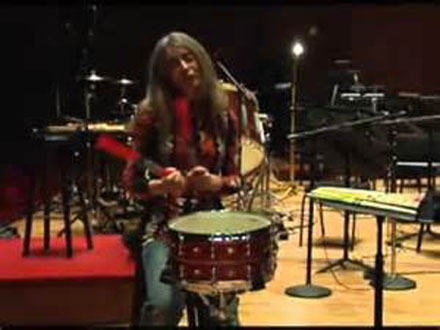 Evelyn Glennie demonstrating playing Tubz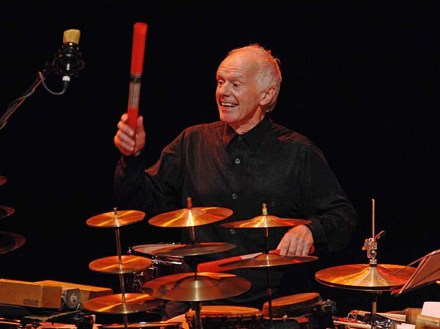 Percussionist Pierre Favre playing Tubz
Also, check out Mike Portnoy playing Tubz on his awarding winning DVD, Liquid Drum Theater!